Ancient art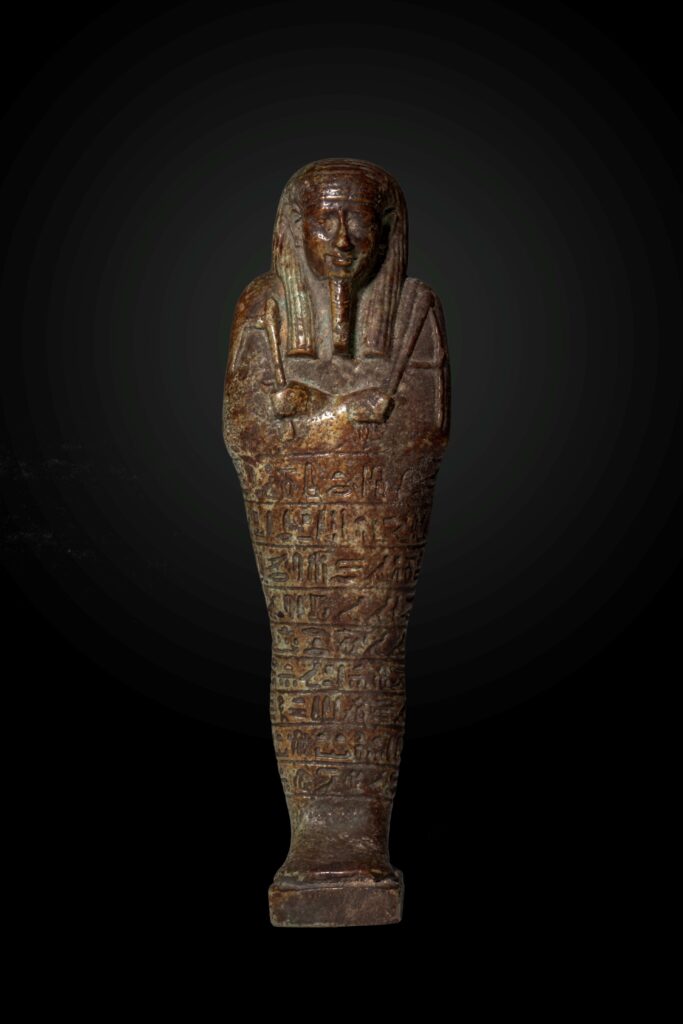 Ushabti belonging to the chief royal scribe Psamtik, born of Mer-Neit. Late period.
Provenance: Erik Adolf Fischer (1920-2011), Curator at the National Gallery of Denmark from (1948-1990).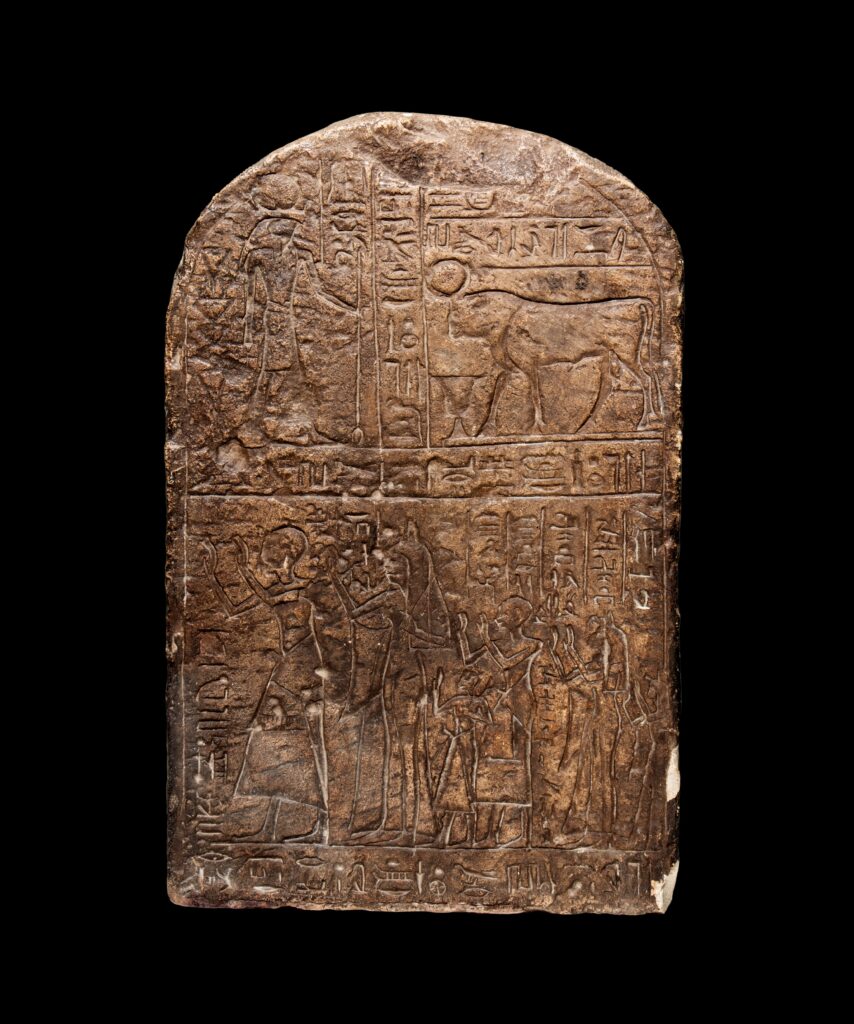 Egyptian limestone round-topped stela 19th Dynasti.
Provenance: The Danish Envoy and Consul General Hans Poul Hoffmeyer (1893-1962). Thence by descent with residence in Denmark until today.
Dimensions: 46 cm x 30 cm x 9 cm.